About
& Works Corporation
is a professional group planning producing Architectural Interior and Exterior Décor,
Fine Arts & Crafts, and Molding Art Object for Amusement and Commercial Facilities.

Not to be seized with stereotyped conception but with finding new relationships from open-minded conception at all times, we are to create form and spaces that pass on to the next generation.

It is our intention to put our hearts and souls into each and every step and detail on our works that provide deep sense of relieves to our clients, by building on culture and tradition, driven by creativity.
Organizational Chart
& Works Corporation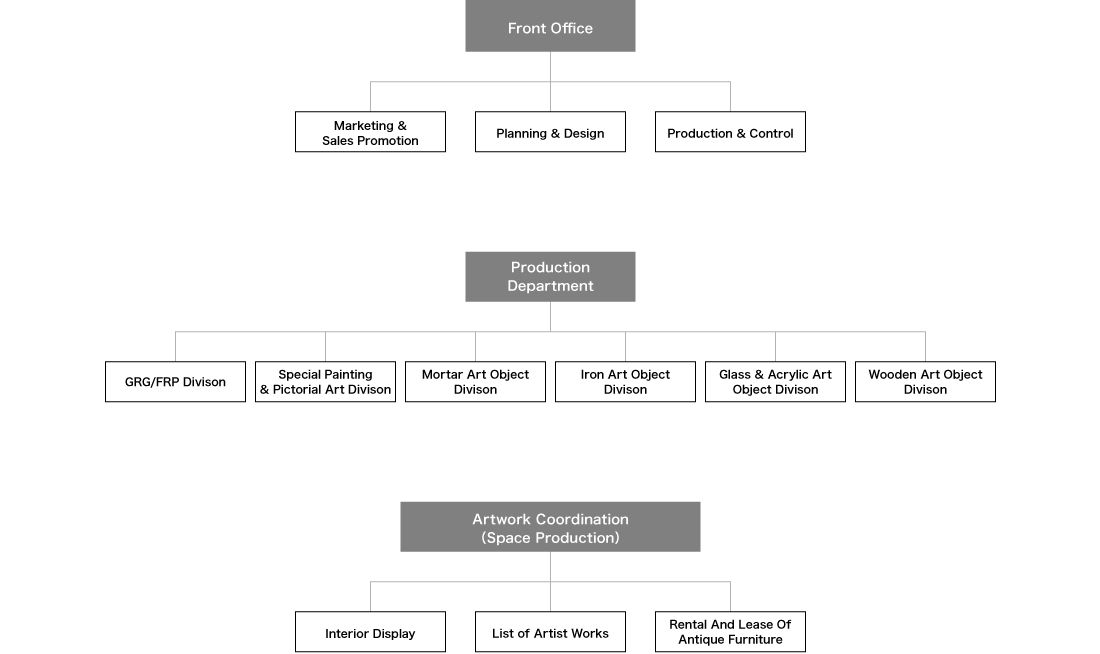 Business field
& Works Corporation
Common areas of shopping mall

Boutique / Restaurants

Amusement facility / Theme parks

Theaters / Museums

Office / Showroom / Enployee cafeteria

Hotel (Entrance hall / Banquet hall) / Bridal facility

TV/CM Special art set
Projects
& Works Corporation